A special early show 

with The Coffin Daggers!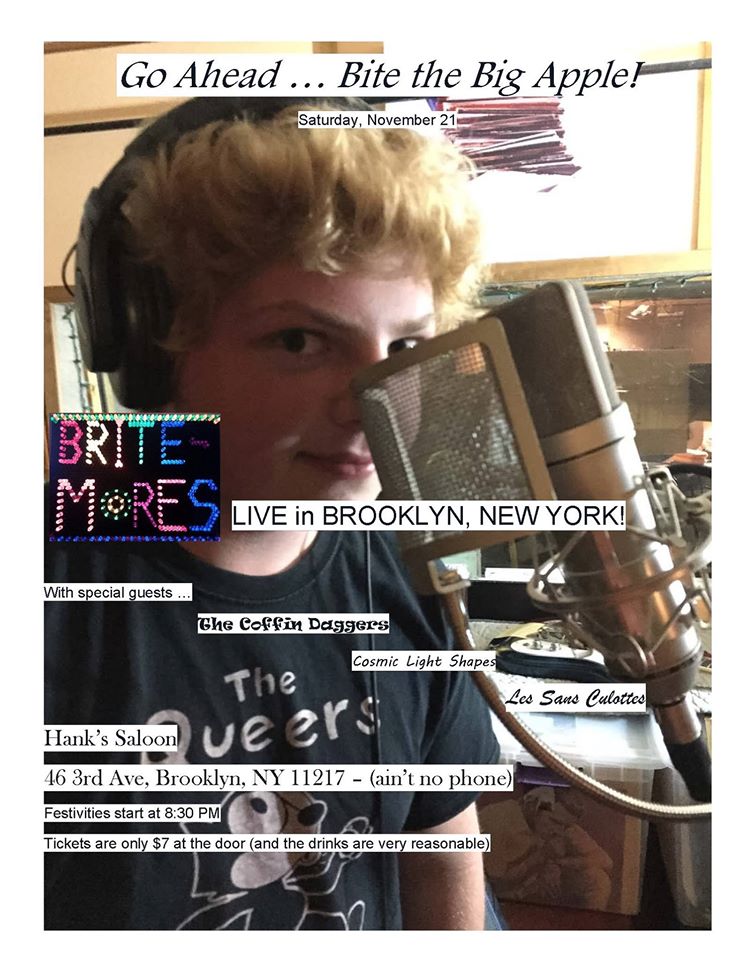 We are happy to announce a rare early performance!  That's right, his Saturday, November 21, at Hank's Saloon in Brooklyn!  (We go on promptly at 8:30).
We will be opening up the evening for our old friend, Johnny Chan with his band, The Britemores. They'll be joined by Cosmic Light Shapes, a great garage-psych trio. Both of these fine acts are humping it all the way from Detroit, so be sure to come out and show them your love. The touring acts for the evening will be followed up by the greatest French language rock band Brooklyn has ever produced… Les Sans Culottes!
Only $7 at the door (and the drinks are very reasonable).
So be sure to get out to Hank's nice and early, so you'll be able hear some of the new songs from our new album–due out for release in February!